Legislative District 3 in Pima County is a heavily Democratic voter registration minority-majority district. As a result, Tea-Publicans did not even qualify a candidate for the ballot in this district. A lone Green Party candidate, Edward J. "Trey" Cizek III, did manage to qualify for the ballot in the House.
A Southern Arizona institution, Senator Olivia Cajero Bedford was effectively reelected to the Senate with her primary election win. From her voter guide statement in the primary: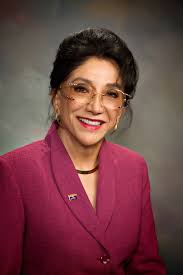 As ranking Democratic member of the powerful Appropriations Committee, I've challenged budget cuts made to education, cities and counties for needs such as transportation funding and I fought against the financial harm done by the Republican majority. I serve on the Commerce and Workforce Development; Joint Legislative Budget Committee, Joint Committee on Capitol Review and Rules. My qualifications as a hard-working advocate for issues of importance to my constituents are demonstrated by the many endorsements, awards and high-ratings I have earned from groups over the years: Sierra Club, Arizona Education Association, Arizona List, Fraternal Order of Police, Combined Law Enforcement Association of Arizona,Unions and others. Experience is vital to navigating the legislative process. It is a privilege to serve and I'm glad to be a part of the fight for what is right!
State representatives Sally Ann Gonzales and Macario Saldate are both running for reelection.