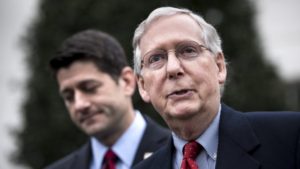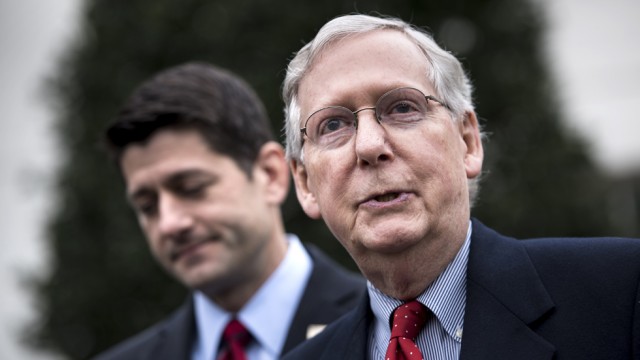 The New York Times reports tonight on the fissures that have opened up between President Trump and the GOP leadership over their agenda.
President Trump and the Septuagenarian Ninja Turtle Mitch McConnell "are locked in a political cold war" that could have serious consequences for the country when Congress returns to a  long "must do" list in September. McConnell, in Private, Doubts if Trump Can Save Presidency:
The relationship between President Trump and Senator Mitch McConnell, the majority leader, has disintegrated to the point that they have not spoken to each other in weeks, and Mr. McConnell has privately expressed uncertainty that Mr. Trump will be able to salvage his administration after a series of summer crises.
What was once an uneasy governing alliance has curdled into a feud of mutual resentment and sometimes outright hostility, complicated by the position of Mr. McConnell's wife, Elaine L. Chao, in Mr. Trump's cabinet, according to more than a dozen people briefed on their imperiled partnership. Angry phone calls and private badmouthing have devolved into open conflict, with the president threatening to oppose Republican senators who cross him, and Mr. McConnell mobilizing to their defense.
The rupture between Mr. Trump and Mr. McConnell comes at a highly perilous moment for Republicans, who face a number of urgent deadlines when they return to Washington next month. Congress must approve new spending measures and raise the statutory limit on government borrowing within weeks of reconvening, and Republicans are hoping to push through an elaborate rewrite of the federal tax code. There is scant room for legislative error on any front.
A protracted government shutdown or a default on sovereign debt could be disastrous — for the economy and for the party that controls the White House and both chambers of Congress.
Yet Mr. Trump and Mr. McConnell are locked in a political cold war.